SIZING
AHA pieces are designed to have an oversized relaxed fit. We have made every effort to make sure your purchase is the right fit for you.Please see the recommended size guide chart below.
They are designed to be worn oversized, just how oversized is up to you. For example: if you are usually a size UK12 Medium, and our size guide is 10-14; the lower number within the size range will be more relaxed, and the higher number will be a more snug fit.
If you are still unsure, click the AHA Sizing link in the product description, it will take you to our AHA Apparel Instagram. On the highlights you will find our cool sizing video. We want you to look your boldest and best so please make use of all the sizing guides before purchasing your piece.
If you are still a little unsure, please absolutely talk to one of our dedicated team using the Chat button on our website. We would be delighted to help you with a personalised sizing experience an information before you purchase :)
Cropped Sweaters
Summer Sweaters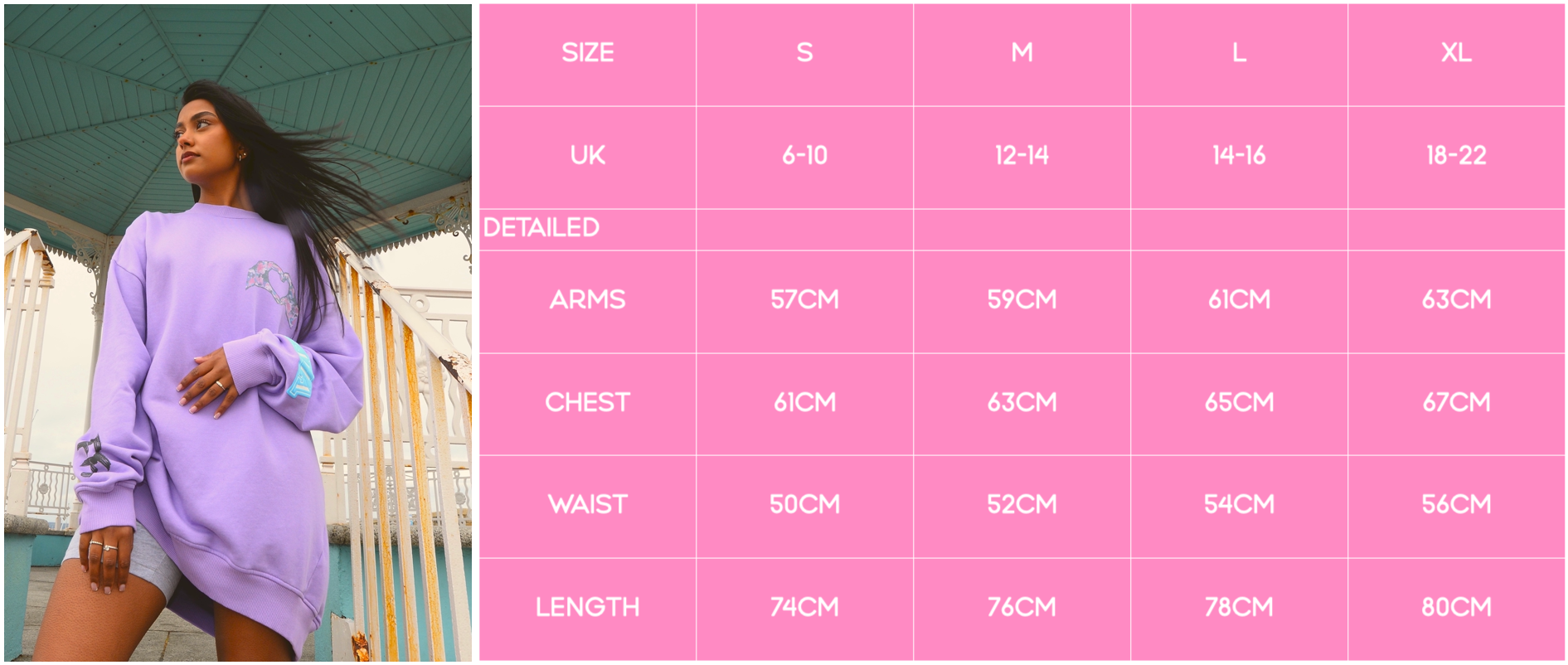 Heavy Sweaters
Joggers
Hoodies